Was An Olympic Record Set Today?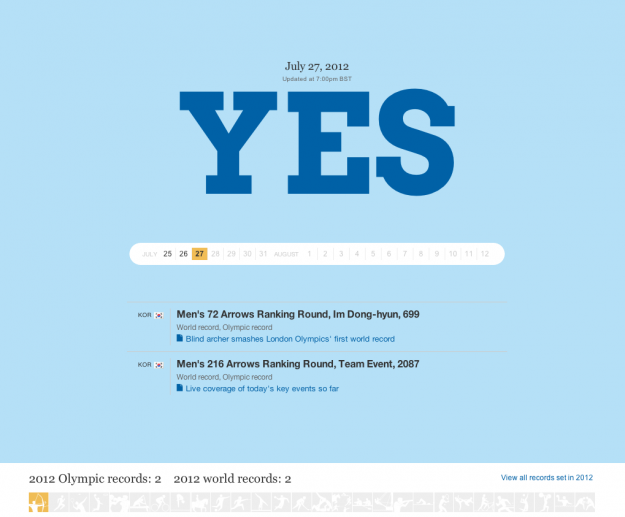 Put together with Google Docs, github, and the New York Times Olympic API, this microsite from the Guardian US answers the question, "Was an Olympic record set today"?  It's going to be mighty sad for about four years after August 12th. ;)
Thanks, Flowing Data for posting this!